Whether you're planning game night for your family or a group of friends, you're sure to want to grab a few of the games we've found to make it great!  Just be sure you match the right games to the right group!  These 10 games are sure to make your game night entertaining.
Ticket to Ride
Ticket to Ride is an interesting spin on the Monopoly concept.  Each player gets a chance to build train lines by collecting cards, eventually controlling different railways between locations.  You're sure to find a lot of fun competing for the best lines!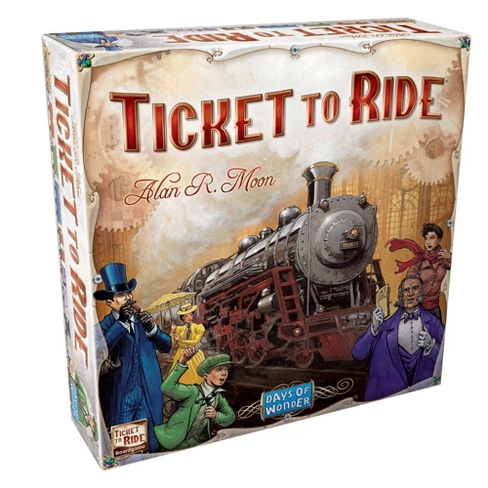 Buy Here
Concept
This game is quite interesting.  Get together with several friends and create two teams.  Then have a blast trying to see which team can guess the concepts by creating clues.  You're sure to find plenty of laughs throughout the night as you struggle to give useful clues to each other.  Add in some wine and it's sure to be hilarious.
Buy Here
Sheriff Nottingham
This amusing card game puts you in the shoes of a merchant, intent on selling goods inside the city.  However, you'd better have your poker face ready to avoid the Sheriff!  Whether you're bringing together family or friends, this game is sure to spark some hilarity as you try to trick each other.
Buy Here
Ladder Golf
If you want to have a great time in the backyard, you should consider getting everyone together for a game of Ladder Golf.  Try your hand at throwing bolas at the ladder and enjoy the laughs as everyone learns to play.  Add in a grill and some steaks and make it a party!
Buy Here
Farkle
This game is an absolute must for any game night.  After all, what's better than a great dice game to heat things up?  Get together with friends and see who can reach 10,000 first.  Up the stakes by making the lowest score cook dinner, get the next round, or any other ideas you can come up with!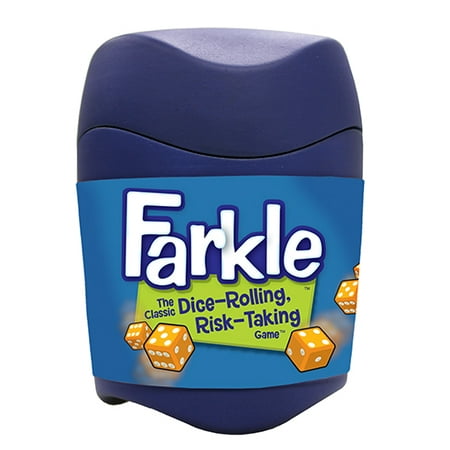 Buy Here
Curses
This hilarious game pits you against your friends as you draw cards for challenges and place curses upon each other.  Curse an opponent in amusing ways and complete the challenges to win, but don't break a Curse!  Three broken curses and you're out!
Buy Here
Drunk, Stoned, or Stupid
This game is most definitely for the adults in the group.  Draw prompt cards and decide who in the group fits the amusing descriptions, but be careful, the first person to have seven cards allocated to them loses!  Don't worry, your trusty judge makes the final call (you did bribe them, didn't you?) so you should be safe!
Buy Here
What Do You Meme?
This adult party game is the perfect choice for your next get-together (without the kids!).  Test your wit and out-Meme your friends by matching up Meme images to the perfect statements.  Add in some wine or a great bunch of mimosas and let the entertainment begin!
Buy Here
Lawn Bowling Set
For the next cookout, be sure to grab a lawn bowling set to keep both the kids and the adults entertained.  Keep score or don't.  Or turn it into an after hours adult game complete with shots and challenges.  Let your creativity fly and you're sure to have a great game night with this!
Buy Here
This One Time, I…
This is the ultimate card game for adults and is most definitely not suited for children!  Gather your friends and enjoy a full night of laughs as you draw cards and create hilarious events (that we hope are fictional!) in your pasts.  Just remember, it's all a joke and none of the events were real (or were they?).
Buy Here